synthavo 1-Click-Magic
Visual parts identification for machine manufacturers
synthavo: SaaS solution to identify and directly order all your spare parts using a single mobile phone photo.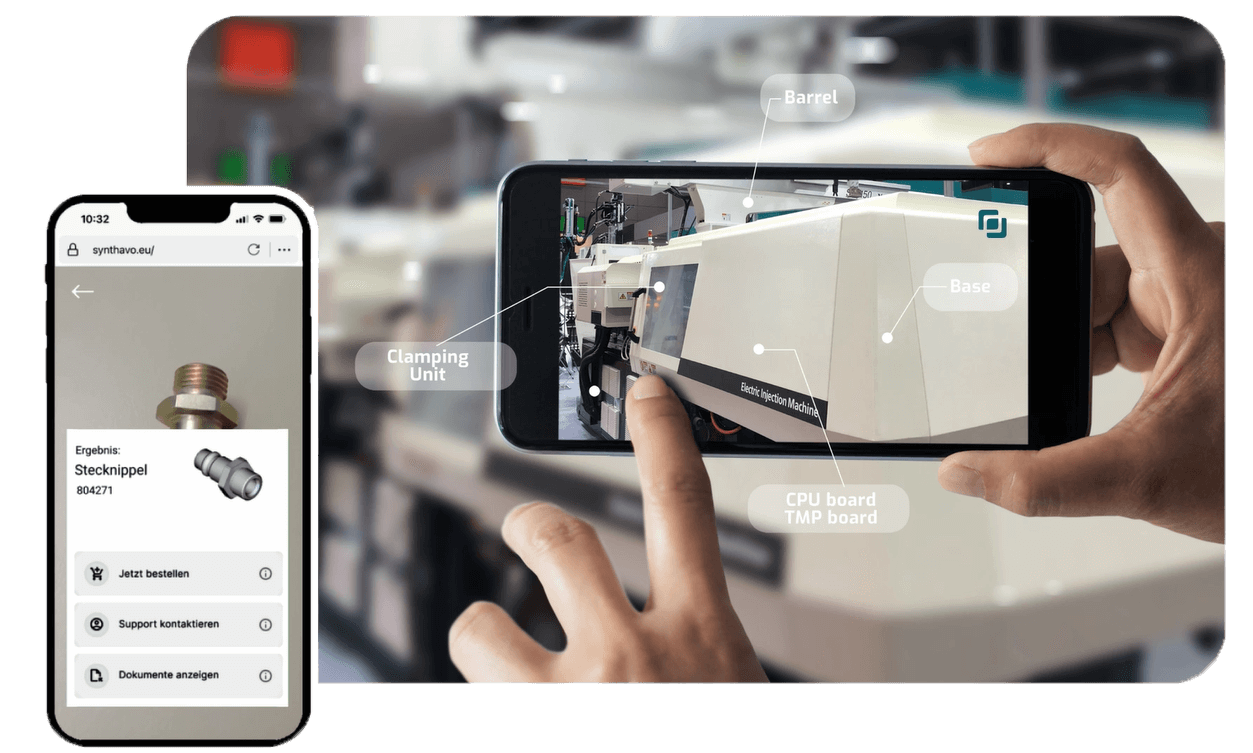 OUR MISSION
More efficiency in machine manufacturing
Our SaaS solution makes it possible to recognize and identify spare parts from machines and systems via a photo taken with a smartphone and to order them directly. No app or implementation required - for maximum efficiency in after sales.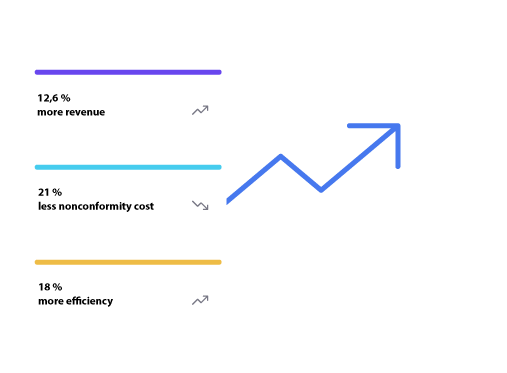 Increase efficiency
Service technicians identify and order spare parts easily and error-free via our 1-click function, and receive associated damage images structured and collected in one interface.

Reduce error costs
Thanks to the automated identification and simple ordering of spare parts, you reduce your error rate and your error costs by 7 - 21 %.

Enable employees
Using synthavo, you make your company future-proof, create pleasant and modern workplaces for your service technicians and supplement the knowledge of your employees exactly where they need it.

Increase sales
By following the first three points, you will exploit your potential more and thus sustainably increase sales and profits in the after-sales area.
TESTIMONIALS
This is what our customers and partners say
synthavo enables us to leverage potentials of strategic relevance in the entire after-sales service and empowers our customers to identify components in a self-determined manner. Without delays and 24/7, we have been able to streamline our after-sales processes significantly. In addition, we are convinced by the industry focus on machine and plant manufacturing, the flexibility of the solution and the automated teach-in of components. That is unique in this way.
synthavo is probably one of the best decisions you can make for your service and its future viability, your service technicians and your spare parts business.
NEWS
Stay updated on new features and milestones from us.